Copper wire mesh screens for RFI shielding
is manufactured from over 99% woven copper wire. Popular RFI wire mesh are 16x16 mesh, 100x100mesh, 200x2000mesh, etc.
Types of RFI Shielding Mesh Hardware Cloth:
RFI shielding pure copper woven wire mesh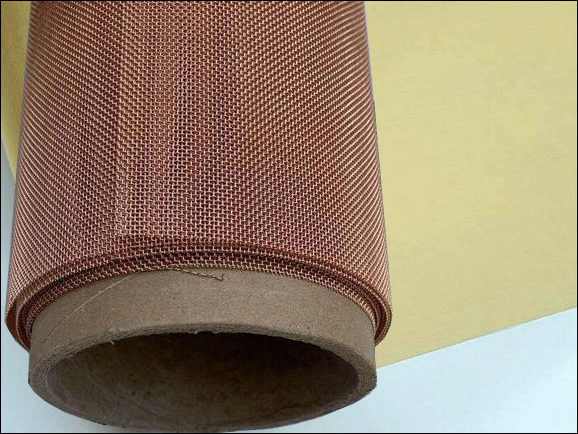 Materials:pure red copper
Weave: Plain weave
Wire diameter:0.05-1.8mm
Roll width:0.914m, 1.0m, 1.2m, 1.5m, etc
Roll length: 30m or custom size.
Mesh:22-250mesh
Feature:Non-magnetic, wear resistance and good sound insulation
Phosphor Bronze Woven Wire Mesh
for Mobile Phone Signal Blocking


Fine Mesh phosphor copper wire screen, 100mesh, for EMI/RFI SHIELDING
Purple / Red copper mesh Rolls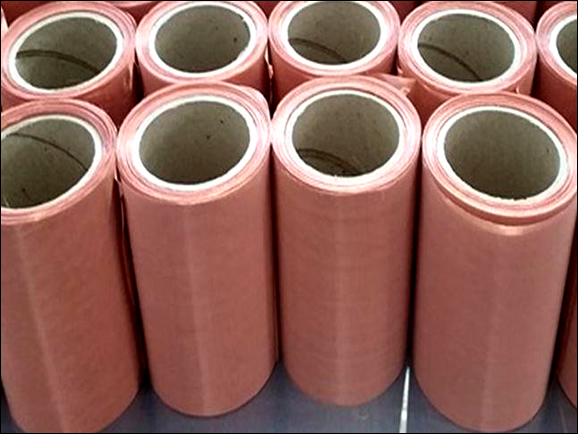 Red copper wire mesh has good electrical conductivity, heat transfer performance, non-magnetic, corrosion resistance, and wear resistance.
Mesh number: plain weave generally ranges from 5 mesh to 200 mesh, twill weave can be made more than 250 mesh.
Use: Shield electromagnetic wave signal.
High Performance EMI Shielding copper wire mesh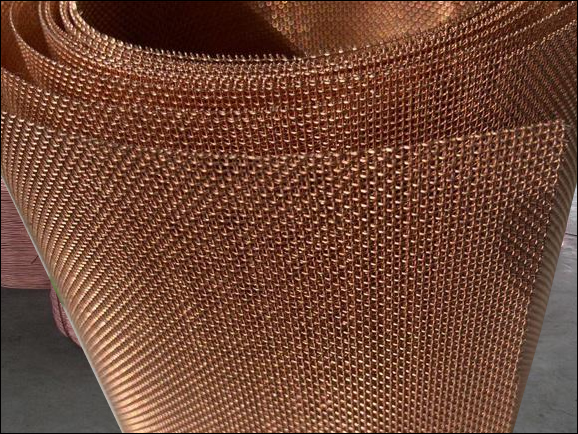 EMI copper mesh effectively blocks the electromagnetic waves to the human body
Light transmittance 50%-70%
Light transmittance: low reflection, high light transmittance and good shielding performance
Air permeability: good air permeability
Processing type: soft texture, good extensibility, easy to cut into different shapes and sizes