By testing and evaluating the fire performance according to the national standards and regulations to meet the relevant requirement, and improving the fire resistance, we can minimize the fire risk and reduce the fire damage to people and property.
Fire resistance is the endurance to fire of building material and structure (wall elements, flooring/ceiling assembly, and fire doors, etc.). Fire resistance can be measured by the time when building materials and structure and construction element can maintain their integrity and insulation under specific fire condition. Such as 30 minutes, 60 minutes, 90 minutes or 120 minutes for fire resistance.
In European and American countries, solid wood joist and I-joist have been widely used in housing construction. And the fire resistance performance has been paid more attention in flooring/ceiling assemblies with solid wood joist and I-joist.
In UK, according to the British Building Regulation Fire Safety requirements, the flooring/ceiling system with solid wood joist or I-joist, including all accessories, such as fire downlight, gypsum board, sound system, shall be tested and evaluated for fire resistance performance in accordance with BS 476-21 and meet the requirements.
Fire rated downlight is very popular in UK and Europe. And China is the largest export country of fire-rated LED downlight, however, the testing and evaluation of fire resistance performance of LED fire-rated downlight cannot be effectively solved in China due to the complexity of fire resistance test and installation of ceiling system.
Based on this, CASfire studied The building regulation fire safety and other relevant standard of British and Europe, and made a large number of fire resistance tests and technical survey on flooring/ceiling system. In 2012, CASfire develop the fire resistance test scheme of solid wood joist ceiling with fire-rated downlights in China. The scheme has been widely supported and recognized by the manufacturers and traders of downlights, including Vertex, Rayven lighting, Leedarson, Hailai lighting, LG lighting, JCC lighting, allled group, Philips…
In the begining of 2020, through 8 years of practical application and technical experience accumulation, CASfire make further efforts to develop fire resistance testing scheme for I-joist ceiling system according to the requirements and entrustment of customers. The testing scheme has been successfully completed and applied.
Flooring/ceiling system with Solid wood joist and I-joist can also be used to test and evaluate the fire resistance performance of the following products:
We hope that the development of fire resistance testing scheme of I-joist ceiling can bring greater help to relevant enterprises, reduce fire hazards and protect our lives and properties.
We provide the fire resistance test according to the following regulation and standards:
UK Building Regulation 2010 Fire Safety Approved Document B
〉BS 476-20:Fire Tests on Building materials and structures – Part 20. Method of test for determination of the fire resistance of elements of construction (General principles)
〉BS476-21: Fire test on building materials and structures-Part 21: Method for Determination of the fire resistance of load bearing elements of construction.
〉EN 1365-2: Fire resistance tests for loadbearing elements – Part 2: Floors and roofs.
〉EN 13501-2: Fire classification of construction products and building elements-Part 2: Classification using data from fire resistance tests, excluding ventilation services
〉AS/NZS 1530.4:Methods for fire tests on building materials, components and structures – Fire-resistance test of elements of construction
〉ASTM E 119 Standard Test Methods for Fire Tests of Building Construction and Materials
For details, please feel free to contact on 0086-592-3500085 or info@casfire.cn, we can provide the solution for you, including training, research and development, fire testing.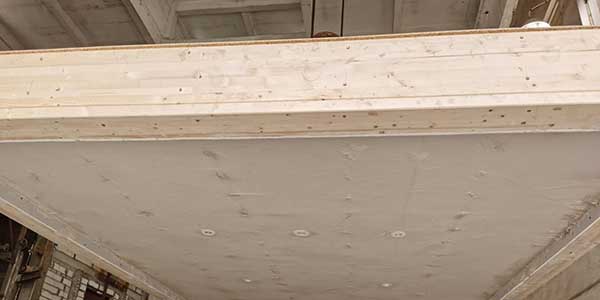 CASfire, the Part of The Chinese Academy of Sciences(CAS), is a professional, leading and trustworthy institute for fire analysis, research and development , and a third-party laboratory for fire testing with CMA(China Inspection Body and Laboratory Mandatory Approval) accreditation. Not only fire testing. From education and training, analysis and testing, research and development, to improvement for fire performance, and consultation for Technical Barrier of Trade, CASfire have a experts team which is multidisciplinary, cross-industry and comprehensive. We have rich practical experience in fire testing, analysis, training, development, scientific management and technical services.