NBS Chamber – Fire Test for Smoke Density
This tester has been applied to determine smoke density for few years, and wildly accepted by many industries, such as plastics, rubbers, cover fabrics, painted surfaces, woods, etc.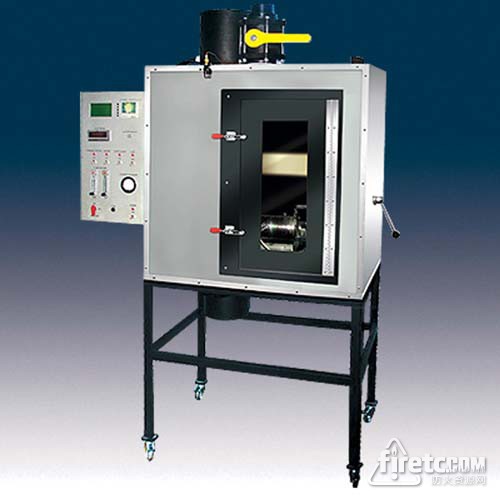 The test principle of this tester is lambert-beers laws, which expresses smoke density by the ratio of the final amount of optical transmission to initial amount of optical transmission, and calculates max ratio of optical density by minimal percentage of optical transmission. The main measured indexes are mass of optical density (MOD), optical density of smoke (OD), and ratio optical density Ds.
And we can carry on qualitative analysis of smoke toxicity when equipped with apparatuses, such as gas detector tube, ion chromatograph, liquid chromatograph, etc.
The NBS Chamber is applicable to the following test method.
> ISO 5659-2: Smoke generation -- Part 2: Determination of optical density by a single-chamber test
> ASTM E662: Standard Test Method for Specific Optical Densityof Smoke Generated by Solid Materials
> BS 6401: Method for Measurement, in the Laboratory, of the Specific Optical Density of Smoke Generated by Materials
> GB/T 8323-08: Plastic - Smoke generation