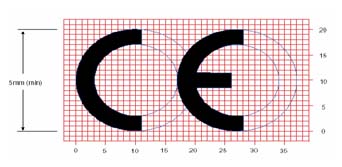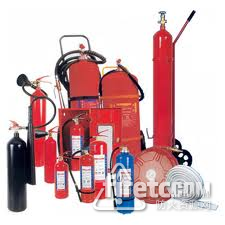 CE marking to firefighting system
CE stands for Conformité Européenne, "European conformity" in French. It is a mandatory conformity mark on many products placed on the European market. Then what is CE mean for the manufacturer and trader who put Smoke alarm device into European market?
The CE marking certifies that a product has met safety, environmental protection, health and consumers protection required by Construction Products Directive (CPD 89/106/EEC) and related standards, moreover, it could avoid technical barriers reasonably to trade freely in European market and open other international market.
CE marking to firefighting system – Directive and Standard
:
> Construction Products Directive - CPD 89/106/EEC
> EN 12094-1: Fixed firefighting systems - Components for gas extinguishing systems - Part 1: Requirements and test methods for electrical automatic control and delay devices
> EN 12094-2: Fixed firefighting systems - Components for gas extinguishing systems - Part 2: Requirements and test methods for non-electrical automatic control and delay devices
> EN 12094-3: Fixed firefighting systems - Components for gas extinguishing systems - Part 3: Requirements and test methods for manual triggering and stop devices
> EN 12094-4: Fixed firefighting systems - Components for gas extinguishing systems - Part 4: Requirements and test methods for container valve assemblies and their actuators
> EN 12094-5: Fixed firefighting systems - Components for gas extinguishing systems - Part 5: Requirements and test methods for high and low pressure selector valves and their actuators
> EN 12094-6: Fixed firefighting systems - Components for gas extinguishing systems - Part 6: Requirements and test methods for non-electrical disable devices
> EN 12094-7: Fixed firefighting systems - Components for gas extinguishing systems - Part 7: Requirements and test methods for nozzles for CO2 systems
> EN 12094-8: Fixed firefighting systems - Components for gas extinguishing systems - Part 8: Requirements and test methods for connectors
> EN 12094-9: Fixed firefighting systems - Components for gas extinguishing systems - Part 9: Requirements and test methods for special fire detectors
> EN 12094-10: Fixed firefighting systems - Components for gas extinguishing systems - Part 10: Requirements and test methods for pressure gauges and pressure switches
> EN 12094-11: Fixed firefighting systems - Components for gas extinguishing systems - Part 11: Requirements and test methods for mechanical weighing devices
> EN 12094-12: Fixed firefighting systems - Components for gas extinguishing systems - Part 12: Requirements and test methods for pneumatic alarm devices
> EN 12094-13: Fixed firefighting systems - Components for gas extinguishing systems - Part 13: Requirements and test methods for check valves and non-return valves
> EN 12259-1: Fixed firefighting systems - Components for sprinkler and water spray systems - Part 1: Sprinklers
> EN 12259-2: Fixed firefighting systems - Components for sprinkler and water spray systems - Part 2: Wet alarm valve assemblies
> EN 12259-3: Fixed firefighting systems - Components for automatic sprinkler and water spray systems - Part 3: Dry alarm valve assemblies
> EN 12259-4: Fixed firefighting systems - Components for sprinkler and water spray systems - Part 4: Water motor alarms
> EN 12259-5:2002 Fixed firefighting systems - Components for sprinkler and water spray systems - Part 5: Water flow detectors
> EN 14339: Underground fire hydrants
> EN 14384: Pillar fire hydrants
> EN 3-8: Portable fire extinguishers - Part 8: Additional requirements to EN 3-7 for the construction, resistance to pressure and mechanical tests for extinguishers with a maximum allowable pressure equal to or lower than 30 bar
> EN 1866: Mobile fire extinguishers